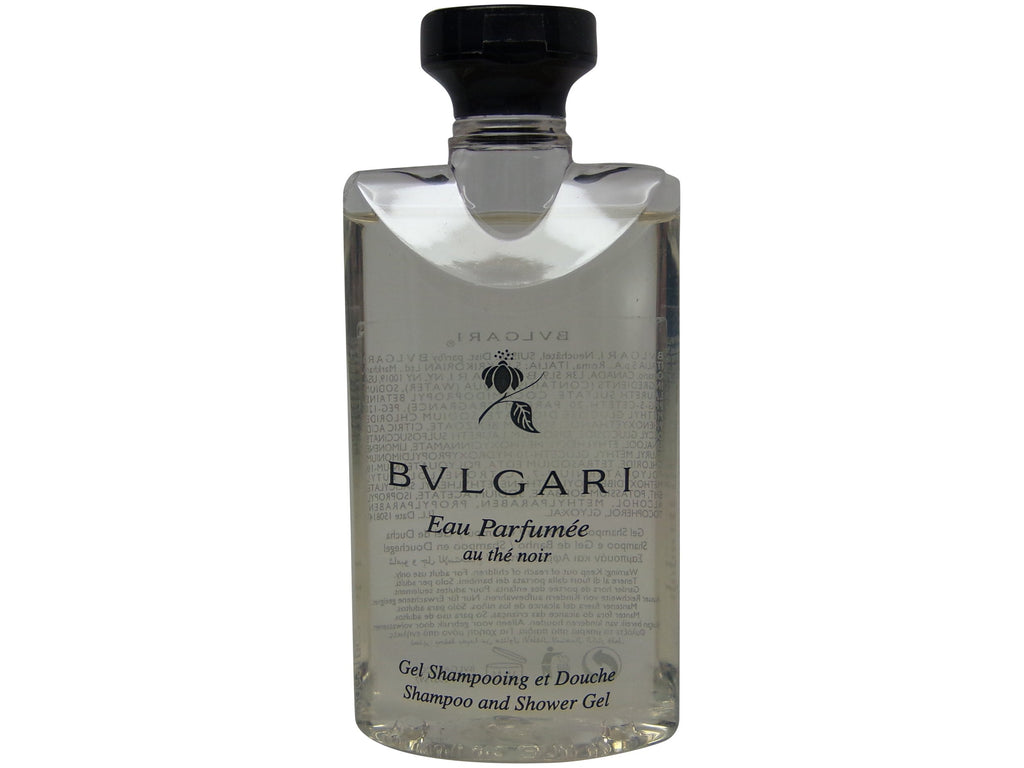 Bvlgari Eau Parfumee Black Tea Shampoo and Shower Gel, 2.5 oz.
1 each 2.5oz Bottle of Shampoo & Shower Gel
Black Tea
Bvlgari au the Noir Shampoo and Shower Gel, is inspired by the black tea of Yunnan, this fragrance captures the rich heart of teatime tradition with a sensuous warm accord. Like the classic and elegant ceremony, it embraces the age-old art of creating an atmosphere of pleasure and relaxation.