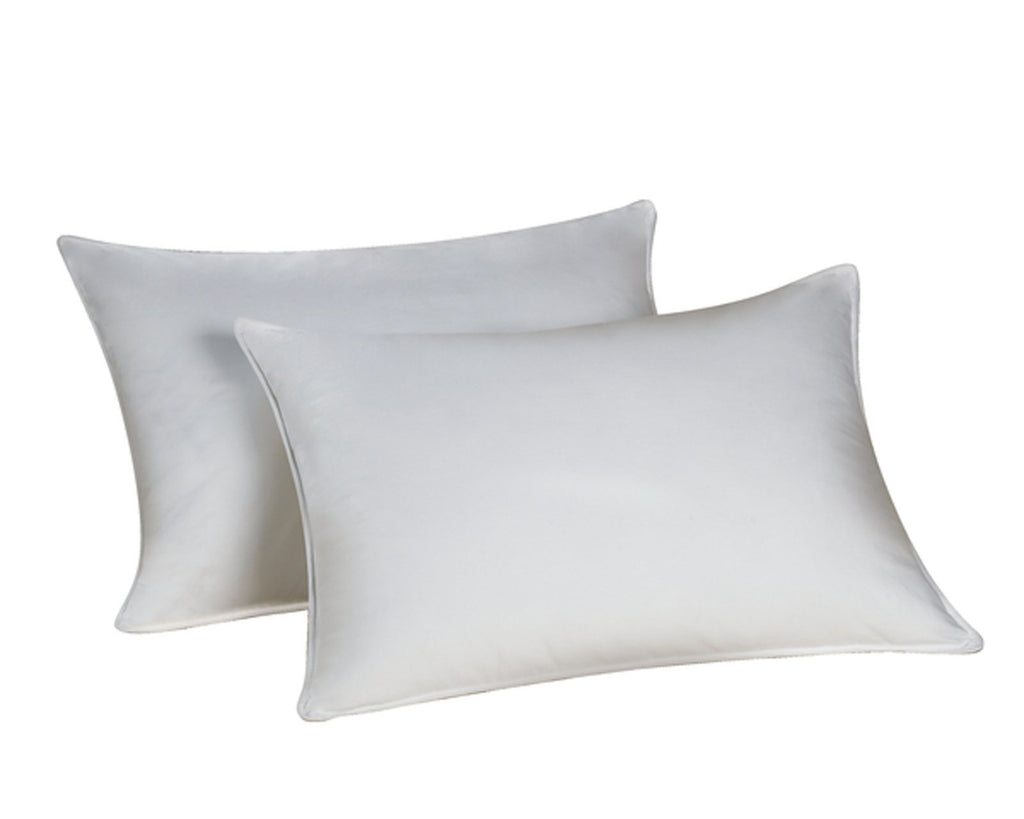 Envirosleep Dream Surrender Standard Pillow Set. (2 Pillows) Found at Marriott Hotels
233 Thread Count, 100% Cotton Cover.
Set of 2 Standard Pillows, 20" x 26", 20 ounces. Firmness, Medium.
Fill is 100 percent HypoAllergenic Polyester. Fabric: 233 Thread Count, 100 percent Cotton Cover.
Featured in many Marriott Hotels. One of their most popular pillows is the Envirosleep Dream Surrender pillow. The pillow offers the perfect balance of softness and support; that medium firmness cradles your head but still provides enough support that you won't sink down to the mattress. The lofty design is perfect for both side and back sleepers and is easy to maintain and machine washable.
Size:Standard Set of 2 Standard Pillows, 20" x 26", 20 ounces. Firmness:
Medium. Fill: 100% HypoAllergenic Polyester. Fabric: 233 Thread Count, 100%
Cotton Cover. Featured in many Marriott Hotels. One of their most popular
pillows is the Envirosleep Dream Surrender pillow. The pillow offers the
perfect balance of softness and support; that medium firmness cradles your
head but still provides enough support that you won't sink down to the
mattress. The lofty design is perfect for both side and back sleepers and is
easy to maintain and machine washable. Marriott is a leader in hospitality
with properties spanning the nation. They've attained that level of popularity
because their guests know that they'll get to rest on the most comfortable
bedding available. Thousands of polyester cluster puffs create a perfect
balance of comfort and support. The medium support Dream Surrender is lofty
and durable. The pillow can be machine washed and is perfect for both side and
back sleepers