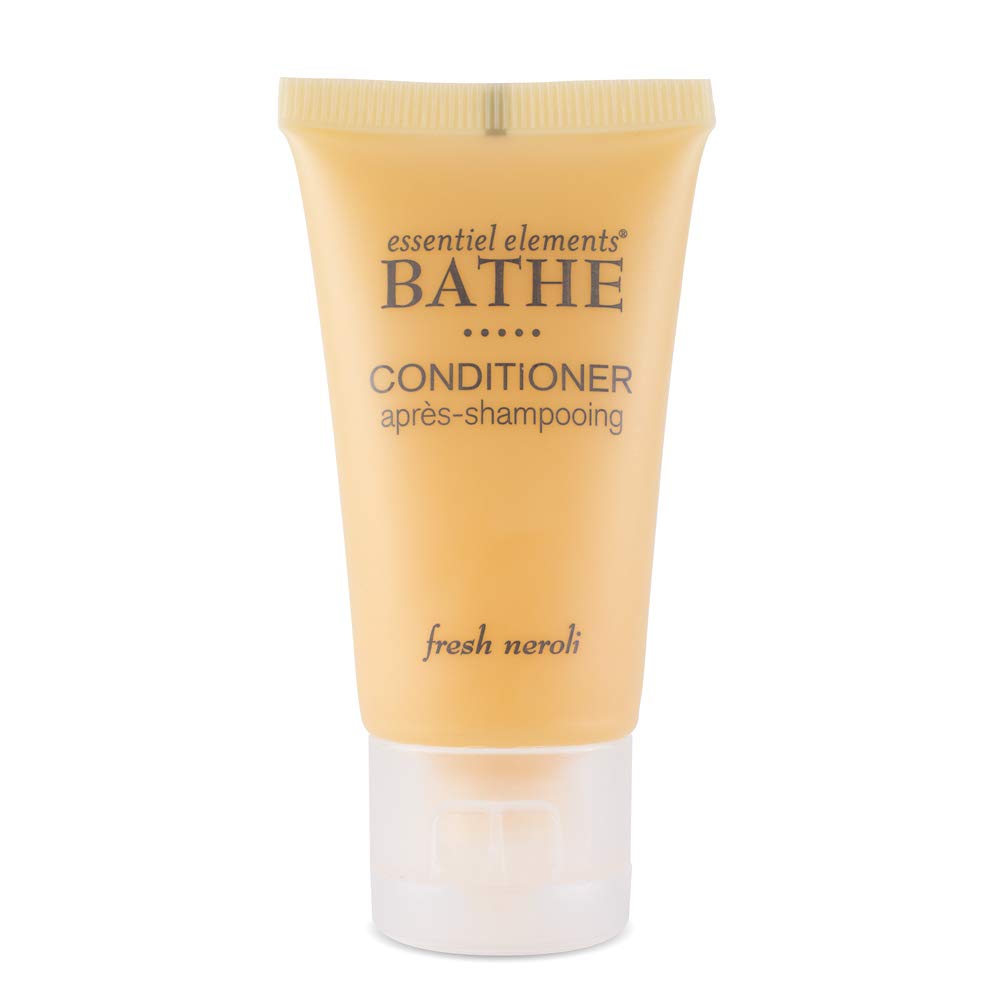 Essentiel Elements Bathe Conditioner 1oz Tube set of 6. Total of 6oz
Perfect daily conditioner
Promotes strong, healthy, and manageable hair
Paraben and phthalate free
Vitamin B5 conditions, revitalizes, and adds volume
Orange blossom, bergamot, grapefruit, and mandarin
fresh neroli
With its revitalizing orange blossom fragrance, punchy citrus palette and
stylish packaging, Essentiel Elements Bathe is a tonic for the senses.Expertly
blended fresh citrus notes of orange blossom, bergamot, grapefruit, and
mandarin create an invigorating and uplifting fragrance while extracts of
ginkgo biloba and ginseng leave hair soft and nourished. Vitamin B5
conditions, revitalizes, and adds volume.Safe for all hair types Promotes
strong, healthy, and manageable hairFresh citrus fragranceParaben and
phthalate free The Essentiel Elements Bathe Collection features the Gilchrist
& Soames Signature Formulations, which contain no parabens, phthalates,
petrol-derived ingredients, mineral oil, urea, DEA, TEA, or propylene glycol.
They do contain food-grade, naturally derived USP glycerin and natural
conditioning agents from honey, and the brassica plant. We're also committed
to cruelty-free development and vow to never test our products on animals.