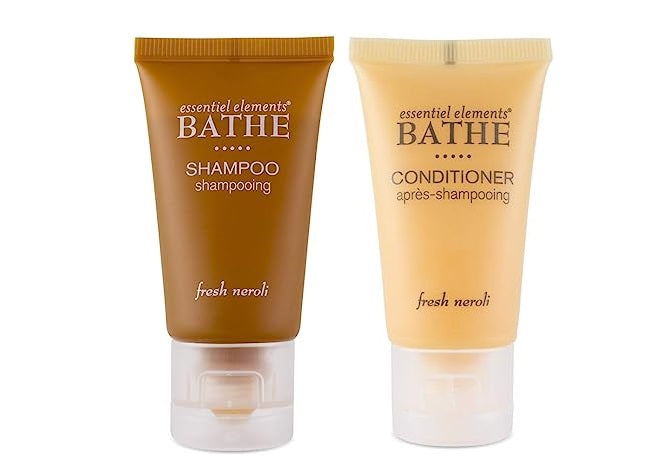 Essentiel Elements Bathe Shampoo and Conditioner 1oz Tube set of 6 (3 each).
3 Each 1oz Shampoo
3 Each 1oz Conditioner
Orange blossom, bergamot, grapefruit, and mandarin
Gently cleanses without overdrying
Fresh citrus fragrance, Paraben free, fresh neroli
The Essentiel Elements Bathe Collection features the Gilchrist & Soames
Signature Formulations, which contain no parabens, phthalates, petrol-derived
ingredients, mineral oil, urea, DEA, TEA or propylene glycol. They do contain
food-grade, naturally derived USP glycerin and natural conditioning agents
from honey and the brassica plant. We're also committed to cruelty-free
development and vow to never test our products on animals.