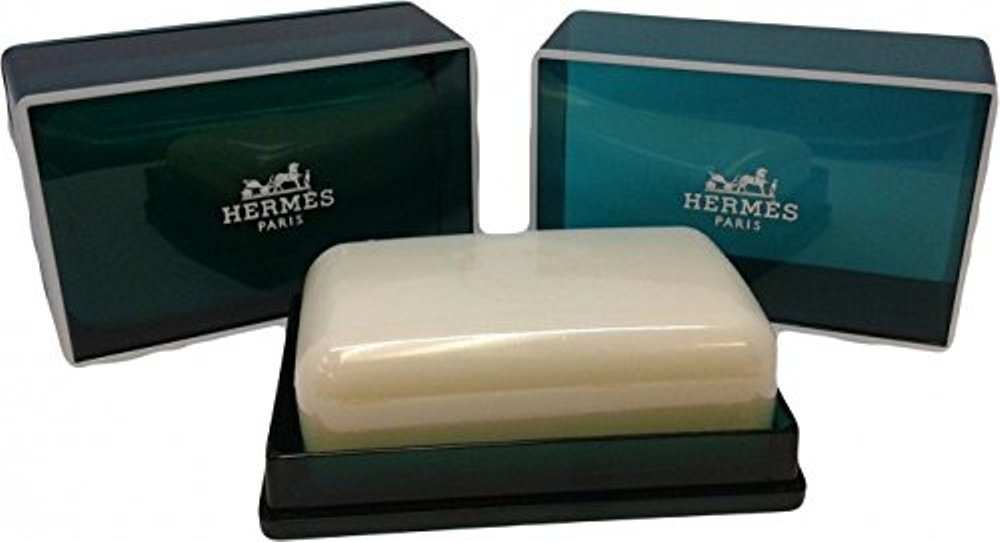 Hermes Jumbo Soap Eau d'Orange Verte Gift Soap From Hermes Paris 5.2oz / 150g Perfumed Soap
This is a fresh, new product from Hermes, Paris.
Eau d'Orange Verte is a classic fragrance for men or women
Each new and boxed Jumbo Hermes d' Orange Verte Savon Parfume (Perfumed Soap)
is 5.2 ounces (150 grams). Each soap is contained in a beautiful reclosable
dark green acrylic 2-piece box with HERMS PARIS and the logo on the front.
Hermes Paris' imported classic Eau d' Orange Verte is a fresh fragrance from
world famous Hermes de Paris, Paris, France. The Hermes Eau d' Orange Verte
scent was created to blend harmoniously with the "Art de vivre" of today's men
and women. They are created with natural products and are safe for naturally
sensitive skin. Beautiful and Elegant with a delicious Orange fragrance from
the Eau d'Orange Verte Collection.