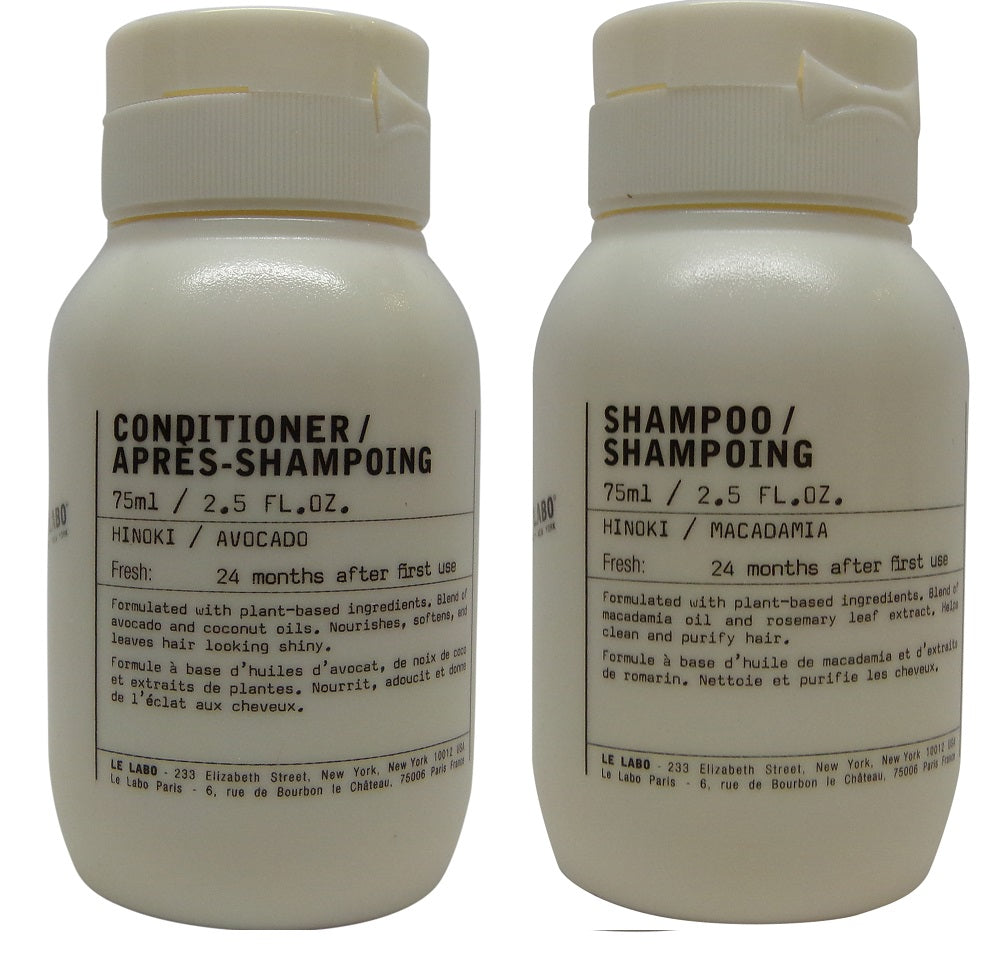 Le Labo Hinoki Shampoo & Conditioner lot of 2 (1 of each) 2.5oz bottles.
1 each 2.5oz Bottle of Shampoo
1 each 2.5oz Bottle of Conditioner
The Hinoki scent is inspired 
by the Buddhist temples of Mount Koya
in Japan which all carry the mystical, 
profusely warm and mesmerizing scent of
the hinoki trees from the surrounding forest. 
Hinoki is vegan, artificial colorant-free, phthalate-free, 
paraben-free and cruelty-free.