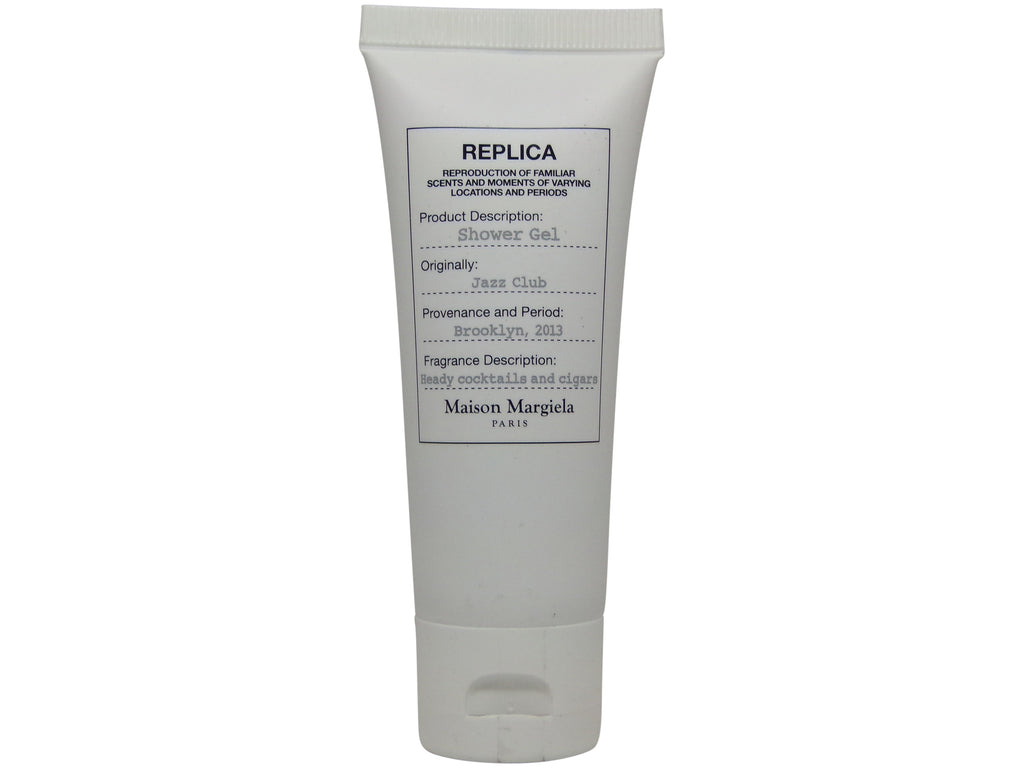 Maison Margiela Replica Jazz Club Shower Gel lot of 4 each 1.4oz tubes. Total of 5.6oz
Four 1.4oz tubes
Total of 5.6oz
Fragrance: Heady cocktails and cigars.
Jazz Club is woody, oriental, sweet and intoxicating. A rich score, with a fresh vibrato at the start and a trio of pink peppercorns, citrus and neroli. Its rum notes play with orange and bitter orange, enriched with sage. A balmy base scent, styrax is added to vanilla, tonka bean, vetiver, and tobacco leaves, lending an overall melody of leather and liquor.